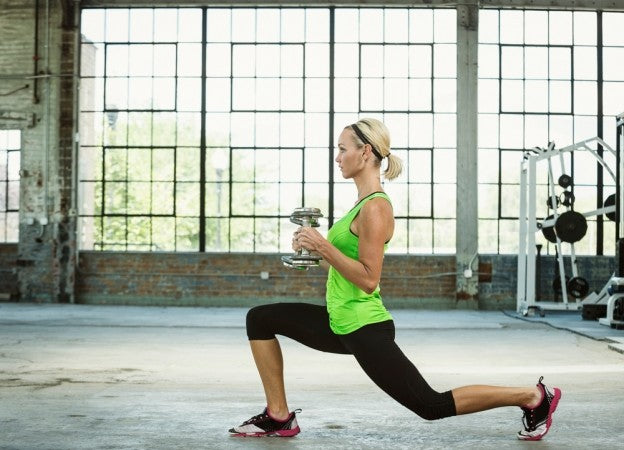 Whatever your health and fitness goals are for the next part of the year – we're cheering for you. But we are more interested in how you tend to look after skin post workout.
Ever walked out of a body pump class just to find oil dripping down your face and you can already feel a pimple on your forehead coming on?  You're not alone.
 So, here's a list of what you should be doing if you aren't already, to make sure you hit those skin goals.
1. Remove your make up
The first rule is. No, just no, makeup to the gym.  The combination of sweat from working out and makeup causes a build up of excess oil and can lead to something called 'acne cosmetica' – a form of acne that looks like little red lumps on the skin, but with no inflammation.  Not pretty.  Remember this next time you go layering on foundation before your training session.
We recommend using Dermalogica's Pre-Cleanse Wipes.  Each biodegradable wipe melts away layers of excess oil, sunscreen, and waterproof makeup and is perfect for the gym bag.
2. Wash your hands
Unless you're training with David Beckham, there is no excuse not to wash your hands as soon as your workout is done.  Gyms are full of germs and bacteria and we do not want them anywhere near your face.
3. Wash your face
Exercising increases your blood flow making your skin more sensitive, so go for something gentle.  We recommend a gel cleanser to easily remove oils and impurities.  Makeup wipes directly after your work out are great as well, so add them to the gym bag!
 We recommend Dermalogica's Gentle Cleansing Solution.  Its soap-free, foaming gel is designed to thoroughly remove impurities without disturbing the skin's natural moisture balance. 
4. Hydrate
When you exercise, you lose moisture through evaporation and the salt in your sweat can ultimately have a drying effect.  Go for a moisturiser with hyaluronic acid to replenish and plump skin, as well as SPF to protect your skin from any further damage.
We recommend ASAP'S Advanced Hydrating Moisturizer; scientifically formulated to rehydrate, moisturise and smooth the skin. For SPF coverage we recommend ASAP'S Moisturising Daily Defence SPF 50+ to protect your skin form any further damage.
Your body needs hydration just as much as your skin does. Make sure you drink plenty of water post workout to give your body the moisture it needs.
5. How to avoid body acne
Backne.  It can happen to anyone.  If you leave your active wear on after you've been sweating or even re-wear an already sweaty gym top, your chances of developing breakouts on your back and chest are high.  Give your body a good scrub followed by a hydrating moisturizer to prevent Backne from surfacing.  It doesn't look good on anyone.
We recommend Skin Ceuticals Micro-Exfoliating Scrub to break through congested and rough skin followed by Medik8 Hyd8 Body to keep skin well-nourished and moisturised.