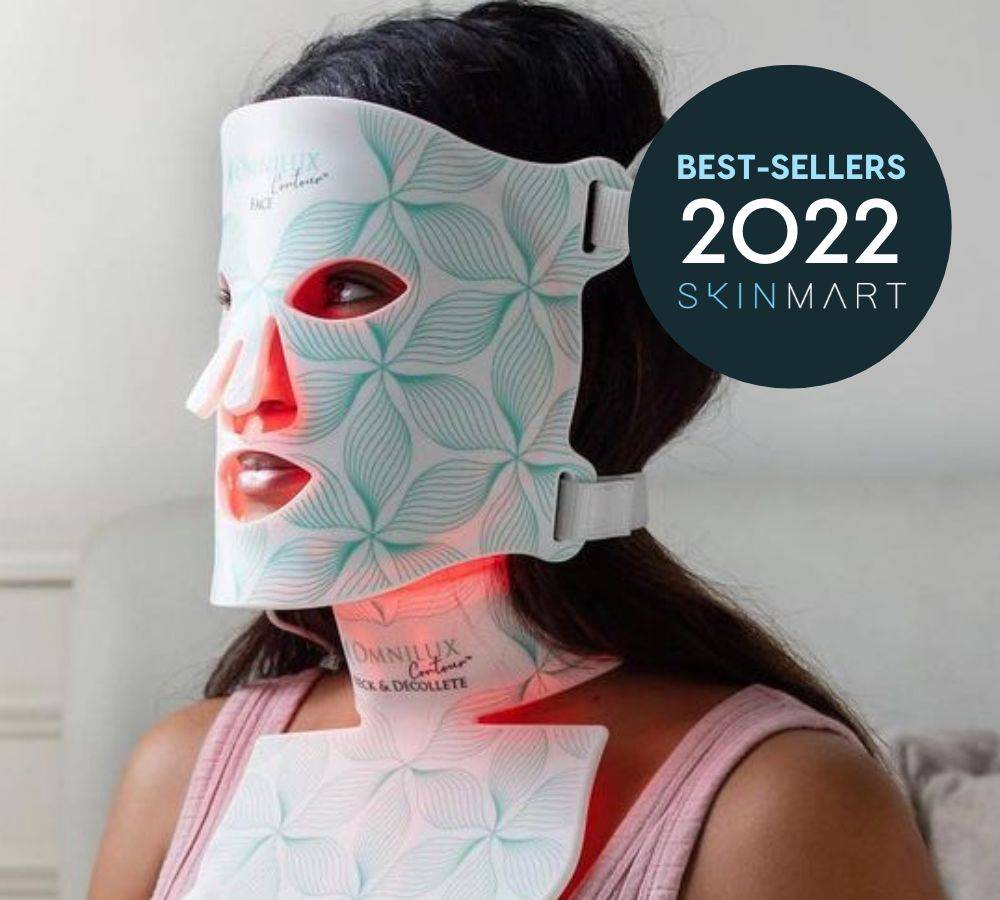 The award winning LED mask Omnilux Contour Face is our #1 Best-selling device of 2022!
---

The LED mask is a dermatologist recommended red light therapy device, it is FDA cleared and it provides clinically proven results for skin rejuvenation. If you're looking to protect your skin from ageing, sun damge, oxidated stress, pigmentation, redness and dehydration, the Omnilux Contour Face is the device you need to upgrade your routine in 2023.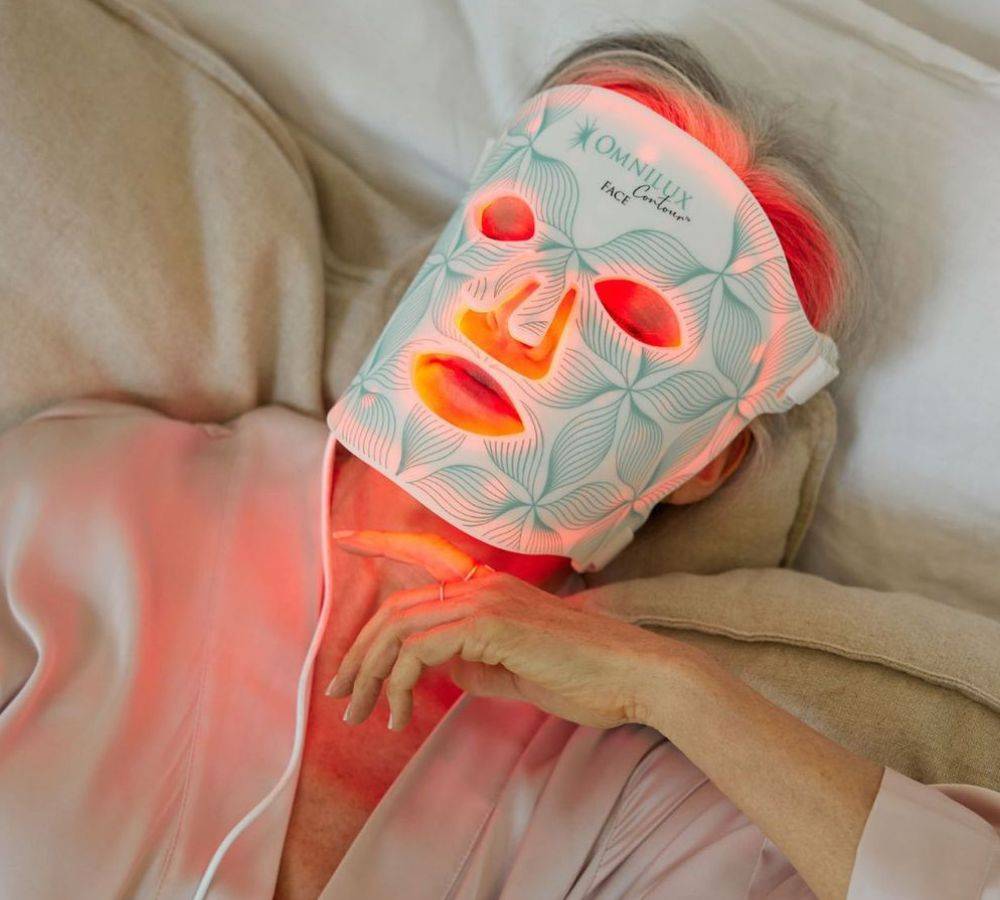 ---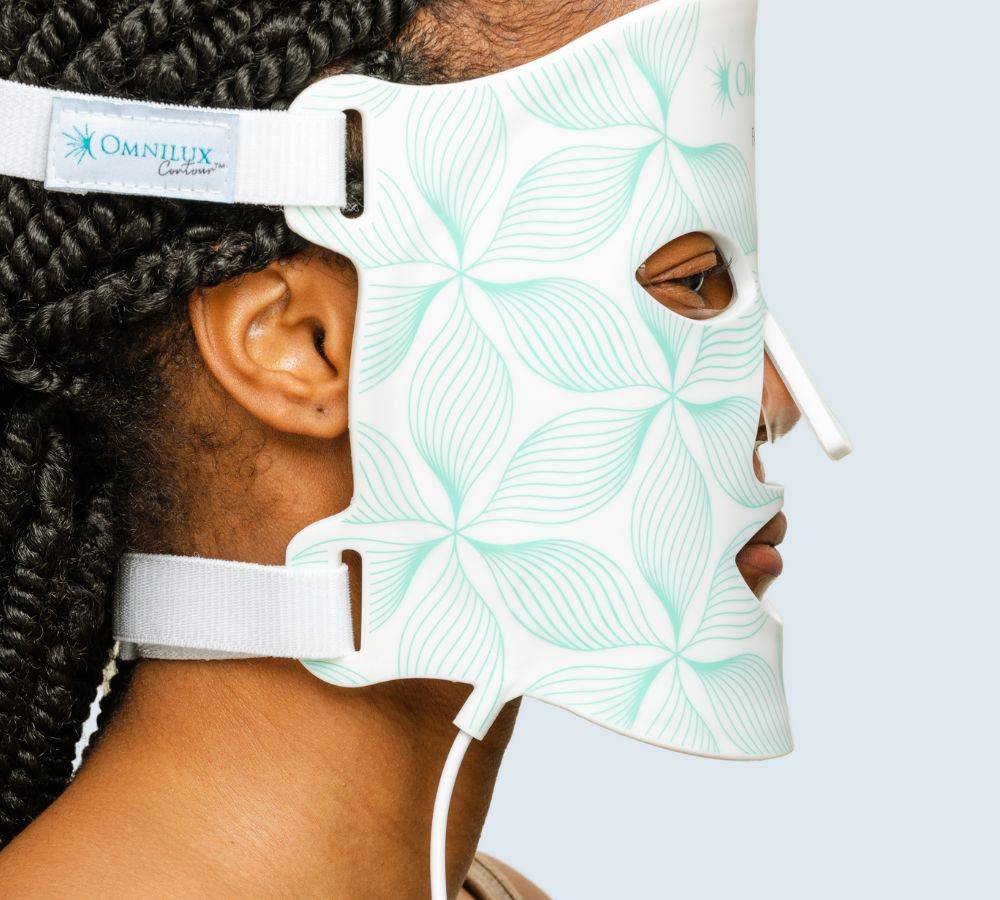 When the Omnilux Contour Face is applied, the LEDs emit light into your skin. Light photons of specific wavelengths are absorbed by cell components (particularly the mitochondria) triggering a cascade of biochemical reactions.
---
---
---
Each wavelength (or color) of light stimulates a specific skin response:


Red 633nm:

Reduces inflammation, pigmentation and redness

Helps prompt cellular repair and circulation for a more vibrant complexion

Near-infrared 

830nm:





Targets deeper fibroblast cells, stimulating new collagen and elastin production

Makes skin plumper, firmer and youthful-looking
---
From the comfort of your own home, you will experience professional results in a single 10 minute treatment session for 4-6 weeks, followed by routine maintenance as desired.
---
Based on the world's leading Omnilux MedicalTM light therapy technology, Omnilux Contour Face is an FDA and TGA cleared flexible, portable, affordable home-use device that uses light-emitting diodes (LED) clinically proven to reduce fine lines and wrinkles and improve overall skin tone, firmness, and health.


BEST FOR: All skin types concerned with skin ageing, redness and pigmentation.