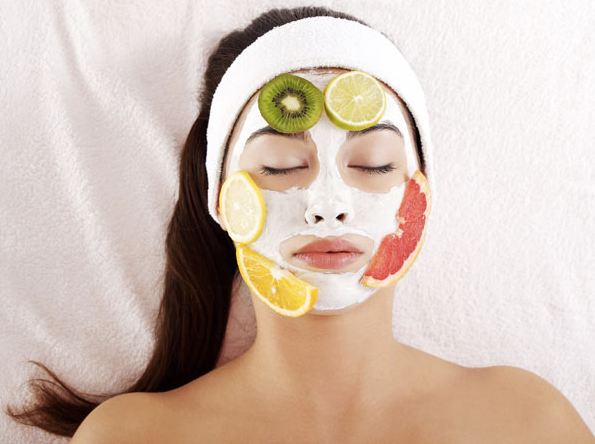 Vitamin C, also known as Ascorbic Acid in most skincare products, is a must-have ingredient in any skin care routine.
Why? Its antioxidant properties neutralise the damaging effects of free radicals and help boost the skin's defense against UV damage.
Vitamin C also boasts anti-ageing benefits; it works to encourage collagen production, fade post-inflammatory pigmentation and reduce the appearance of sun damage.
How do you stop Free Radical Damage to your Skin?
The best way to prevent free radical damage in your skin is to use a daily anti-oxidant in the correct concentration topically. Vitamin C serums are a powerful anti-oxidant at the right concentrations and can slow free radical damage. These molecules go around grabbing up the free radicals and preventing them from doing further damage.
What does a Vitamin C Serum do ?
Protect against sun damage – hyperpigmentation and wrinkles can result from sun damage. It is one of the biggest causes of free radical damage to our skin. In combination with a sunscreen, the Vitamin C serum will help to protect the skin. It will not replace your sunscreen.
Fades pigmentation and reduces your ability to produce pigmentation – Vitamin C serums reduce the production of tyrosinase. Vitamin C serum is a great skin lightener and brightener
Enhances collagen production – Vitamin C is a food for collagen production. Using a Vitamin C serum will help stimulate collagen, thickening the skin and helping to prevent wrinkles
Reduce inflammation and irritation – these can cause many other problems in your skin is left untreated
Our three favourite Vitamin C products:
ASAP Super C Serum
ASAP's Super C Serum combines high concentrations of Vitamin C (as L-ascorbic acid) with powerful antioxidants, Pycnogenol and Idebenone. This combination of ingedients works to reduce facial redness and encourages skin healing to promote improved skin texture, tone and brightness. 
Aspect Extreme C 20
Aspect Extreme C 20 is ideal for all skin conditions, particularly sensitive and skin prone to redness. It tackles many of the signs of skin ageing, from every conceivable angle. This serum features a combination of amino peptides, stable vitamin C, cellular antioxidants, corrective botanicals and skin energising extracts.
Medik8 C-Tetra
A revolutionary 100% stable vitamin C serum to help combat sun-induced damage to the skin, help trigger collagen production, help reduce retinol and peel related erythema, increase the skin's elasticity and density as well as improve the skin's texture and brighten the complexion. Contains L-ascorbic acid in a lipid soluble form plus d-alpha (natural) vitamin E which synergistically boosts the antioxidant effect.
Not sure which Vitamin C product would be right for you? Send us a message, we would love to hear fro you!