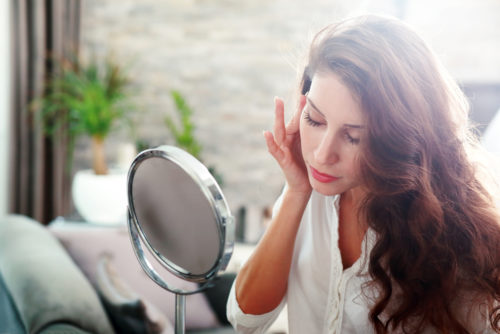 Skin Splurge: Why you'll be glad you invested in these products!
We're all for affordability and value skincare that can be used by anyone, at any age within any budget because we believe investing in your skin is very important. However, sometimes paying that little bit extra can really pay off – these luxe products may be more on the expensive end, but they are packed with nutrients, antioxidants and vitamins that will replenish, hydrate and restore your skin for a younger, smoother and more vibrant complexion. Which is what we all want, right?
 SkinCeuticals Triple Lipid Restore 2:4:2
Triple Lipid Restore 2:4:2 is an anti-ageing cream formulated with a maximised concentration of lipids: 2% pure ceramides, 4% natural cholesterol and 2% fatty acids. This unique anti-aging lipid correction cream contains the first 2:4:2 cholesterol dominant ratio to help restore skin's external barrier and support natural self-repair, while potently nourishing aging skin for improvement in visible signs of accelerated aging.
A refining night cream that assists in the deeper delivery of nutrients, and antioxidants while you sleep.
A revolutionary 100% stable vitamin C serum to help combat sun-induced damage to the skin, help trigger collagen production, increase the skin's elasticity and density as well as improve the skin's texture and brighten the complexion. Contains L-ascorbic acid in a lipid soluble form plus d-alpha (natural) vitamin E which synergistically boosts the antioxidant effect.
Serum 16 Increases cellular turnover, reduces the appearance of fine lines and wrinkles to Improve skin texture and tone and brighten the look of age spots. Your skin will be boosted with vital hydration, and you'll experience less redness and irritation than traditional products. Great for sensitive skin types.
 Any questions? We would love to hear from you!