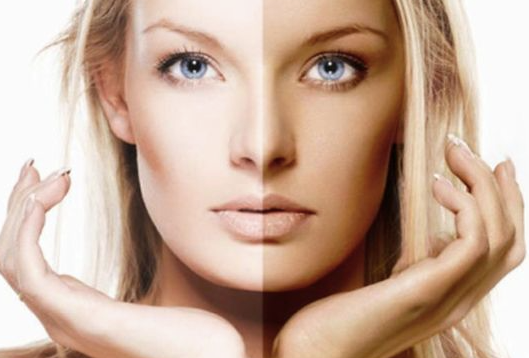 If you suffer or experience skin pigmentation then you can appreciate and understand the effort that goes into trying to conceal uneven, pigmented patches. We believe in treating individual skin concerns with the correct products rather than concealing with make up – you will get the best results this way!
One of the main causes of pigmentation as we all know is UV exposure – even if you can't see pigmentation on the surface it is highly likely that it is lying in the deeper layers of your skin waiting to surprise you!
The best thing you can do to prevent the visual appearance of pigmentation is to wear a broad spectrum sunscreen everyday, yes everyday. For those of you who already suffer from pigmentation – we are here to help you, here are the best three products to treat your patches of pigment.
This product is a gentle pigment inhibitor, containing no dangerous skin-lightening chemicals. Pigment Punch safely fights a whole lot of pigmentation concerns: age spots, brown spots, freckles and uneven skin tone. Containing Vitamin E and L-Lactic Acid this serum is formulated to brighten, protect, calm and hydrate the skin and is suitable for all skin types!
Skinceuticals C E Ferulic Serum 
 Containing a revolutionary combination of antioxidants, this product boost's your skin natural protection against free radical damage and environmental ageing an contains 15% pure L-absorbic Acid and 1% Alpha Tocopheral. This super-serum penetrates the skin quickly and is perfect for use in conjunction with broad spectrum sunscreen.
Cosmedix Simply Brilliant Brightening Serum 
 Designed to reduce the appearance of photo damage and post-inflammatory hyperpigmentation, Cosmedix Simply Brilliant Brightening Serum is a gentle yet powerful product that targets dark spots and other visible discolourations on the skin for a more even-toned complexion. Loaded with ten plant-based brightening ingredients, this must have serum targets existing pigmentation while preventing further damage. 
Still unsure which product is best suited to your pigmentation and skin concerns? No problems, get in touch with you and our lovely skin therapists can choose the best product suited to your skin!