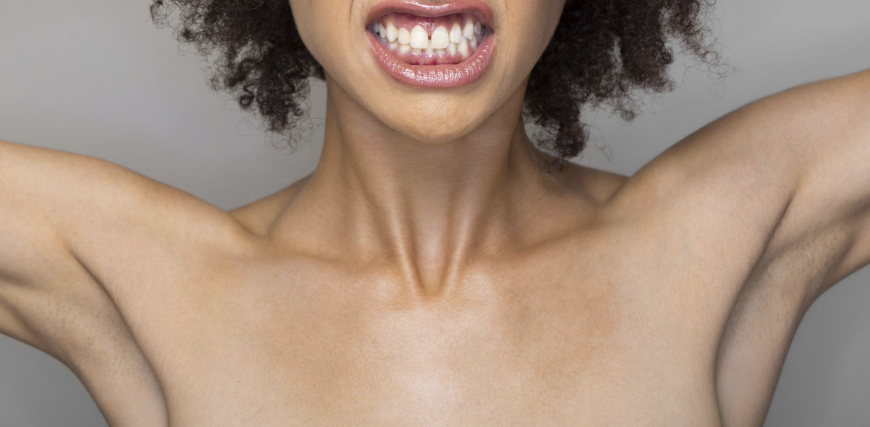 You'd think summer would be the season for acne breakouts on your chest and back, but you'd be surprised how many of us suffer from chest and back acne in the chillier months, too!
Wearing several layers of restrictive clothing and forgetting to exfoliate are the main culprits for excess sweat, oil and dead cell build-up, which is a recipe for an acne disaster. 
The answer? Dermalogica.
The MediBac clearing system from Dermalogica works to treat, clear and prevent adult acne while adressing the needs of adult skin - and there are a range of products to suit everyone.
Dermalogica's Clearing Skin Wash is a naturally-foaming cleanser that is the perfect start to around-the-clock control of breakouts, comedones and excess surface oils which are currently living on your back. Replace your daily shower gel with this and your back-outs (bac break outs) will be gone in no time!
If you suffer from the comodone and breakout around the chest and decloutage area Dermalogica's Concealing Spot Treatment may be the way to go. An intense treatment with a natural-looking tint ideal for daytime coverage of breakouts. Sulfur and Zinc Oxide quickly target, conceal and help clear breakouts. An amazing alternative for those who prefer treatment products free of Benzoyl Peroxide.
What products are you using on yoru back?