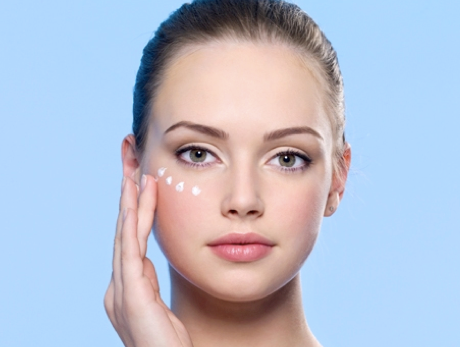 Eyes. They are the first feature to be noticed by friends, family and loved ones – who may be quick to judge if you have fine lines, dark circles, droopy eyelids, or even bags around your eyes from a few too many late nights! 
When you already have a great moisturizer for your face, why would you need an eye cream too? Many don't see the point in using both but the more you understand the delicateness of the eye area, you will begin to wonder why you didn't start sooner. The skin around your eyes is thinner, dryer, more sensitive and prone to a variety of issues such as puffiness, discoloration, and wrinkles – this is why it's so important to give your eyes a little extra TLC!
The best time to start using anti-aging products is 25, especially an eye cream. Providing the delicate eye area with richer and more nourishing ingredients than just a normal moisturizer. 
Fine lines and wrinkles
Look for an eye cream that contains antioxidants, Hyaluronic Acid and Q10. These ingredients will hydrate and nourish the skin whilst protecting the eye area from free radical damage, resulting in brighter skin tone and a reduction in the appearance of fine lines and wrinkles.
We recommend: ASAP Advanced Eye Complex $65.00
Loss of firmness
Look for a rich formula that contains Vitamin E and a peptide rich formula which will nourish and protect the eye area. These ingredients will also create a lifting effect.
We recommend: Medik8 Eyelift $89.00
Dark circles
Look for an eye cream with alpha hydroxy, this will help to protect the delicate eye area whilst reducing the appearance of dark circles and wrinkles and refresh the eye area during the day. 
We recommend: Dermalogica Total Eye Care SPF 15 $69.00
Still, need help choosing the right eye cream for you? No problems – send us an email or give us a call and our lovely skin therapists can help you out!